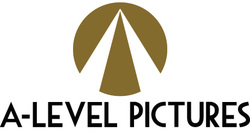 PROPERTIES
---
A-Level Pictures prides itself on creating story-driven, character rich, spec scripts, deep in social relevancy, aimed at a mainstream audience, with a reasonable budget. Below you will find our content, which is available for option or development.
AWARDS FOR OUR PROPERTIES
---
TELEVISION SCRIPTS
POT SHOP
2 PART MINI-SERIES - COMING-OF-AGE / COMEDY

Story and script by ​Judah Ray
DOG DAY AFTERNOON meets BARBER SHOP,
​but set in a marijuana dispensary.
​Logline:
An eccentric but aging owner of a medicinal marijuana dispensary ropes his wayward son into working for him, on the very day cops and criminals turn the place into a madhouse.

​SHORT FILM SCRIPTS
MAKING PEACE
DRAMA
​Story and script by ​Judah Ray
​Logline:
It's 1969, and Janis is stranded on the side of a desolate, desert road, where she's picked up by a stranger, Dennis, who helps escort her into the afterlife.

DOCUMENTARY & FEATURE FILM SCRIPTS
THE BLACKBIRD PROJECT
THE TRUE STORY OF JOHN HORTON
BLACKBIRD FEATURE FILM & DOCU-DRAMA / LIFE AFTER LIFE BOOK

Logline:


The unfathomable, true story of John Horton, a seventeen-year-old boy, convicted of a murder he didn't commit, based on a confession he was forced to sign while looking down the barrel of a detective's handgun, the people who believed in him, and their two and a half decade struggle to set him free.
VIOLATE
​FEATURE LENGTH - PSYCHOLOGICAL THRILLER OVERTONE / LGBT UNDERTONE

​STORY AND SCRIPT BY ​JUDAH RAY
​Logline:
​There's three sides to every story. Angelica kidnapped Gunnar... Joe is helpS his best friend Tiffany look for her fiancé... and the truth OF what really happened.​
---
ROLL WITH THE PUNCHES
​FEATURE LENGTH - RACIAL DRAMA

STORY AND SCRIPT BY Judah Ray
​Logline:


​

A man caught in the wrong place, at the wrong time, must battle unthinkable odds to deliver a package, and not miss the most rewarding moment of his life.
---
SHABU
​ FEATURE LENGTH - DRAMA / SUSPENSE /THRILLER / ACTION
INSPIRED BY TRUE EVENTS

Story and script by ​Judah Ray
​Logline:
A young mother's life descends into chaos, when her husband talks her into helping him complete a job, as a contract killer, assassinating drug dealers, in the Philippines, but when a job goes wrong, and as a result, her husband is killed, and her children kidnapped, she will stop at nothing to meet revenge and save her kids.
---
---
ROUGH-N-TUMBLE NIGHT AKA "MY WAY"
​FEATURE LENGTH - COMING-OF-AGE / NOSTALGIC "90S MOVIE"

STORY AND SCRIPT BY

​JUDAH RAY
​​Logline:
​Young Nick teams up with his buddies for an evening on the town, but after being double-crossed, the night turns into a wild plot to mete out revenge on a local dealer and his mobster associates.
---
UNKNOWN POWER
​FEATURE LENGTH - SUPERNATURAL / SCIFI / PSYCHOLOGICAL THRILLER

​STORY AND SCRIPT BY ​JUDAH RAY
​Logline:


​

CHRISTINA REALIZES CREATURES, WHICH SHE'S BEEN CONVINCED HER WHOLE LIFE WEREN'T REAL, ARE ACTUALLY TRYING TO TAKE OVER THE WORLD. WILL SHE TURN AGAINST, WHAT END UP BEING HER OWN KIND, OR SAVE HER NEW LOVE, AND THE REST OF THE HUMAN RACE FROM BEING OVERRAN?
---
CHEAT CODE KIDS
​PART 1: LEGEND OF THE GAME WORLD
​FEATURE LENGTH - CGI HYBRID / FANTASY / ADVENTURE / TENT POLE

Story and script by ​Judah Ray
​Logline:
​When two brothers feud over having to play with each other, one enters a cheat code into their video game, and the two are sucked into a game world, where they must battle bosses, and beat levels, to win, or be stuck in the game world forever. Coming soon... CHEAT CODE KIDS PART 2: RETURN OF THE MASTER GAMER
---
THE FIENDS
​ FEATURE LENGTH - horror / RE-ENVISION

Story and script by ​Judah Ray


INSPIRED BY THE 1979 CULT-CLASSIC, SOL YURICK'S; THE WARRIORS.


​Logline:
Blamed for banishing the Antichrist back to hell, a gang of demons must make their way across the city, as they fight through each territory, and the monsters that hold them down, to get back to their home turf, where they think they are safe
---
GONZO
​FEATURE LENGTH - REALITY

​CONCEPT BY ​JUDAH RAY
Logline:
Roho and his friends reunite and take a 24 hr trip to the crazy streets of Tijuana, Mexico in an epic search for the urban legends that revolve around the strange border town.
---
Option interest, please contact:
WILLIAM A. JACOBSON
Attorney at Law
BLOOM HERGOTT DIEMER ROSENTHAL LAVIOLETTE FELDMAN SCHENKMAN & GOODMAN, LLP
310.859.6877 phone 310.860.6877 fax
waj@bhdrl.com